International outbound premium express service for sending documents or merchandise shipments up to maximum 30Kg.
services_image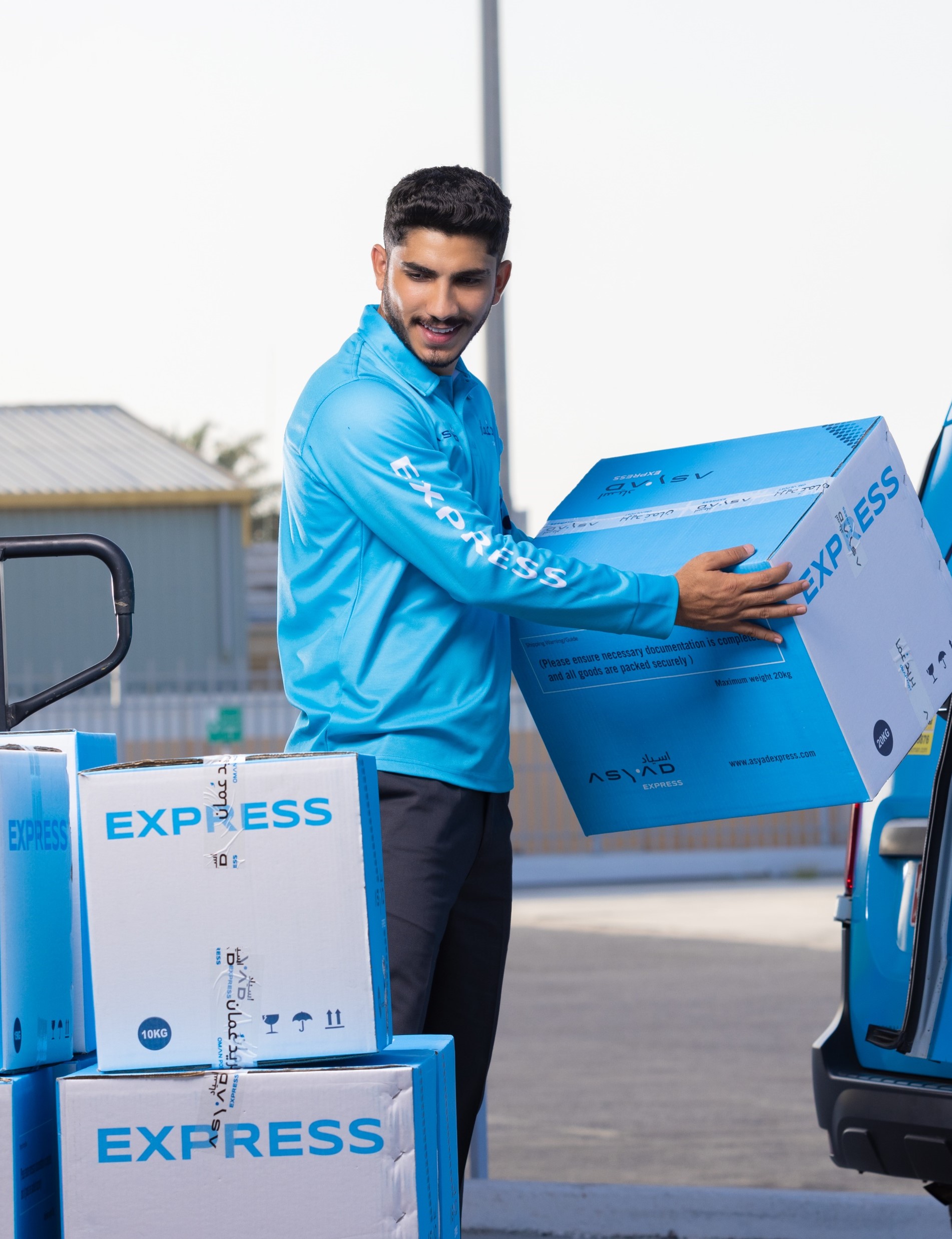 Page Link
/asyad-express-international
Additional Information
International outbound premium express service for sending documents or merchandise shipments up to maximum 30Kg to the recipient's door within 24-72 hours in more than 220 destinations worldwide with insurance and tracking features
Correct information of the sender and recipient
Sender and recipient valid phone number
Declaring the content of the shipment
Proper packaging of the shipment
Bring the original invoice to obtain the value of the shipment or the shipment shall be estimated and valued mutually with the retail office representative.
A copy of the sender and recipient ID card or passport
Fees
Based on the weight and country.
Service Features, Specifications & Advantages
Service offered by retail offices - the largest mailing network - in Oman.
Delivering to the door for more than 220 destinations around the world.
Delivering in GCC countries from 24 - 48 hours & in other countries from 48 - 72 hours.
End to end tracking.
Notifying the receiver by sending an SMS upon arrival of shipment.
Notifying the sender with an SMS when the international recipient receives the shipment.
Competitive retail prices
Insurance: You can insure your shipment (2.5% of the shipment value) and in the event of loss or damage, the shipment value will be fully refunded.
The shipping price is based on the actual or volumetric weight, whichever is higher (the actual price is calculated by means of the scale, and the volumetric price is calculated by taking the dimensions of the shipment (length *width * height)/5000.
Shipments are subject to customs fee in the receiving country as per the customs policy & regulations.
Shipment customs fee to be paid by the receiver upon pickup and an option is available for the sender to make the payment.
Proof of delivery.
Reliable.
Terms & Conditions
No customs declaration is made when required by applicable customs regulations.
If it contains prohibited, dangerous or prohibited substances or if it contains any other substance that cannot be transported safely and legally.
If the address is incorrect or not properly marked or its packaging is defective or inadequate to ensure safe transportation with ordinary care in handling.
In the event that the accepted shipment cannot be delivered to the receiver for any reason or is requested to be returned, it will be returned to the source with the sender bearing any additional charges imposed by the exporter.
Terms & Conditions Note
A Shipment is deemed unacceptable if